OnDataSuite Spring 2023 Promotion
For the Spring of 2023 we are offering potential new customers an inexpensive way to take advantage of the power of OnDataSuite. For only $250 your LEA can have unlimited access to load files and run edits for all the Summer 2023 TSDS submissions.
The Promotion will begin Monday February 20th and end Friday August 31st.
OnDataSuite is committed to helping Texas LEAS's submit clean accurate data. We understand the stress of meeting deadlines and managing overlapping submissions. Let us reduce the stress of your TSDS submission process, you will be ahead of the curve when it comes time to submit to the Texas Education Agency.
Early submission and editing of all TSDS submissions.
Includes all 2023 summer submissions.
Start your submissions to TEA with cleaner data.
Reduce the number of repeated submissions to TSDS.
Edit your data on your schedule.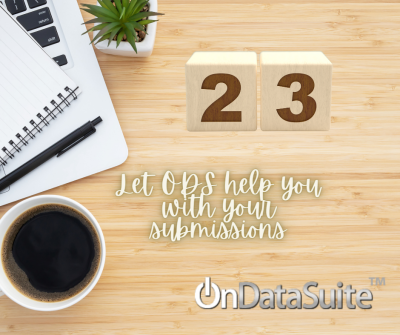 Want to see more first?
Register for any of the following Brief Demo/Training sessions and see just how easy it is!
It is our desire to demonstrate to you the utility and helpfulness of OnDataSuite and earn your business. We hope that by
demonstrating a small fraction of the power of OnDataSuite you will choose to unlock all the features of OnDataSuite and gain access to 1,000's of reports covering PEIMS, staff, finance, CRDC, accountability, assessment and much more!
Additional Resources